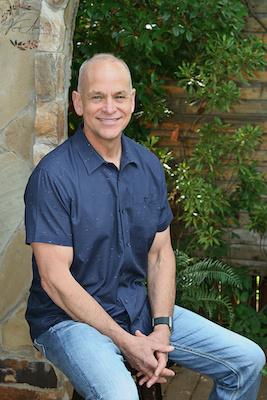 "Dentistry has been my passion, and in a profession that changes every year, providing new challenges to keep up with the latest developments, it continues to be new and fun. My goal is to help patients get out of pain and improve their smile and overall oral health in a comfortable friendly environment." — Dr. Payne
Education and Experience
Dr. Glenn Payne is a 1985 graduate of Baylor College of Dentistry, where he was awarded a Doctorate of Dental Surgery. Prior to dental school, he attended Fort Worth Christian High School, then Harding University for his undergraduate studies.
After graduating from Baylor, Dr. Payne joined the practice of the late Dr. John Watkins in Tyler. Dr. Watkins was a master dentist who helped develop and test dental material for Clinical Research Associates, which was at the time the largest testing laboratory in the country.
When he was a new dentist, Dr. Payne was heavily influenced by Dr. Watkins, who stressed the importance of continually upgrading one's education and skills by seeking out dentists who had mastered specific areas in the field.
While in Tyler, Dr. Payne was active in the East Texas Dental Society. He and Dr. Watkins also organized several study clubs for area dentists, to encourage training for other dentists on the emerging practice of implant dentistry.
After working with Dr. Watkins for 12 years, Dr. Payne moved back to his hometown of Keller and built a new practice in 1997. He was joined by Dr. Charles Boatner in 2002. According to Dr. Payne, "Practicing with a partner for the majority of my career, I find the collaboration effect of having another dentist at my side improves treatment and makes the work environment much more fun."
He feels this has helped stimulate interest and excitement in a field he has practiced in for more than 30 years.
Continuing Education
Since finishing dental school, Dr. Payne has worked continually to improve his skills, knowledge, and understanding of oral healthcare. He keeps up with the latest technology, and stays current on the latest research and scientific studies related to general dentistry. He is especially interested in the dynamic area of dental sleep medicine, having completed Sleep Solutions training for sleep disorders.
As a result of his continuing education, Dr. Payne has completed a certificate in implantology from the Misch Dental Institute in Detroit, Michigan. He has also completed two years of in-depth training with Dr. Pete Dawson in St. Petersburg, Florida, on the anatomy of the TMJ and jaw as it relates to prosthetic reconstruction.
Outside the Office
Dr. Payne has three children &Mdash; Logan, Nathan, and Natalie — as well as dogs Tater and Zadie.
Outside the office, Dr. Payne is kept busy visiting with family, watching his daughter cheer, golfing with his sons, working out, and cooking. He is an avid gardener and woodworker as well, and an active member of his church.